Protect Your Residence with Disinfection Services in Lake County, IL
Our expert restoration contractors have the experience and expertise in using effective cleaning solutions, industry-grade equipment and procedures that are proven to eradicate pathogens. Our customers' health is a main concern, so we approach our sanitation services with control and responsibility. We practice all the necessary precautions as we offer residential sanitation services that will let your family avoid the dangerous effects of pathogens.
Disinfection Services – The Paul Davis Way
The protection of our customers and employees is always the number one priority at Paul Davis, and this has remained the same, even with COVID-19. To combat the viral outbreak, the staff at Paul Davis is paying close attention to updates from the Centers of Disease Control and Prevention (CDC), the World Health Organization (WHO) and medical experts to make sure that we practice the proper precautions for your health and safety.
We Keep Safe for You
Transmission of coronavirus is quite easy when in close proximity to an infected person or when you touch your eyes, nose or mouth after being in contact with a contaminated surface. The contractors at Paul Davis maintain good hygiene and comply with CDC guidance to ensure that we keep our customers safe. We frequently use hand sanitizer, wash hands for an appropriate amount of time with soap, sanitize surfaces and maintain a safe distance of six feet from other people.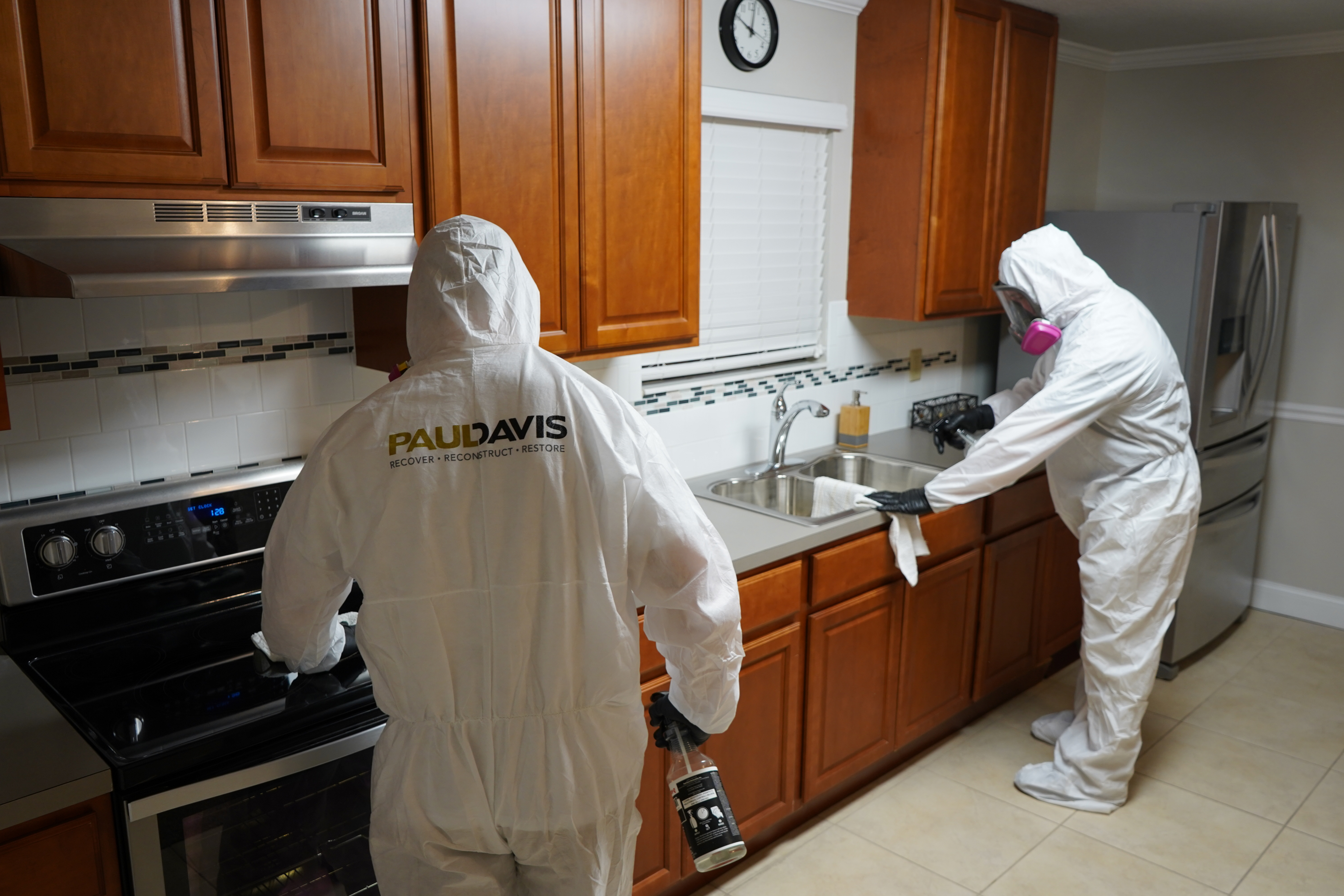 Let's Protect Everyone
Sanitation is one of the many services Paul Davis provides, and our background over the years is an advantage to you. We use the proper materials, techniques and tools to combat viruses, bacteria, microbial growth and other pathogens, so you can trust us to provide peace of mind while we clean your home.